Imprint
The operator and responsible for the content of this shop is:
bags for living Warenhandels GmbH
Alte Ludwisstädter Str. 17
96317 Kronach
Deutschland 
Tel.: +49 (0) 9261 - 506 411
Fax: +49 (0) 9261 - 506 412
E-Mail: info@bagsforliving.de
Registergericht: Amtsgericht Coburg
Registernummer: HRB 4053
Managing Director: Frank Passador

VAT ID number according to § 27 a Sales Tax Act: DE245374195 

Platform of the EU Commission for online dispute resolution:https://ec.europa.eu/consumers/odr

We are neither obliged nor willing to participate in a dispute settlement procedure before a consumer arbitration board.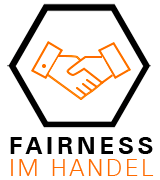 Member of the "Fairness im Handel" initiative.
More informations: https://www.fairness-im-handel.de